How to start up my F&B Business?
Everyone had a dream of running your own business, especially in the F&B sector.
For a first-timer and inexperienced F&B business owner, always find challenges in starting a business, not only analyzing your budget and potential where you can take the risk. Meanwhile, the business will require a great deal of kitchen equipment, renovations, operating costs in the initial months.
Hence, you must come up with a startup idea that will be easy on your pockets!
Start your business with customers in mind!
Define your target market
Who are they? Understand their behavior: Why, When, Where, What. This will make you precise in deciding on targeted offerings, promotions, and marketing tactics.
Define your USP (Unique Selling Point)
Understanding your unique selling point, research among the competitors, and establish the point of difference. What's so special about your food and services towards customers?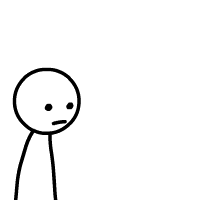 What type of restaurant-style?
Coffeeshop, Food Kiosk, Restaurant, Dining restaurant? Pick the one that suits you and the work schedule and operating hours that you'll want to have.
Select your food type/menu offering
Consider the type of food you'll want to offer and prepare the menu.
Define your brand
The logo design, menu, music, and uniform of your staff define your overall business is all about. It represents your restaurant tone and let your customer know what they can expect. The positioning of a restaurant is significant, which eventually forms your identity in the market.
Secure your financial
Every business takes time to grow; initial startup consumes more time and effort to reach the targeted profit. And thus, the money will tight as first.
Choose a good location
Besides having professional staff and the right menu, an excellent location can give your business another push toward success. Pick a place that allows your business much visibility, setting up your shop near the area with a lot of vehicle traffic and puts your name out to a lot of more people.
Create an SOP for your café / restaurant
Not only food that satisfied customers, but services and the environment are the factors that bring up the crowd to your café too! 
How to maintain café hygiene & cleanliness

How to enhance customer experiences
Monitor your entire business operation cost
Restaurant sales are the cornerstone of your business. Thus, how to monitor the cost overview in just one click?
Point-of-sale system (POS Systems) is one of the methods to help you manage and keep track of your entire business.
Generate sales overview in daily, weekly, monthly, and annually.

Keep your staff in check

Accept various type of payment including e-wallet

Minimize staff's error in taking orders
By using a POS system, you'll find out the restaurant operation process will become more effortless and seamless. Save your time and able to deliver on its promises and expectations to your customers.
Therefore, planning is crucial when you're going to have your own F&B business that comes along with the brand, location, market insight, et cetera. You're definitely on the right way to get your business to grow!
Also, by implementing a POS system that designated for F&B business, the possibility of expanding your business is not too far from your goal! Because you can manage multiple branches directly with the system.